Phone numbers and email addresses
Phone numbers and email addresses
Phone numbers, emails and ways of contacting us
Our call centre will be closed on Friday 7 December for staff training. It will reopen as usual on Monday 10 December at 08:00.
We apologise for any inconvenience caused.
You can contact us by email or phone. We aim to respond to your query within 10 working days.
If you are a nurse or midwife, you can find all your registration details via NMC Online, including when you are expected to revalidate. You can find answers to lots of common queries in our Registration section.
We cannot reply to individual requests for revalidation dates by email or phone as this can be obtained from NMC Online.
Email addresses
To help us respond to your query, please provide your PIN, PRN or Candidate ID in the email.
We aim to answer your email within ten working days.
If you trained in the UK or are registered with us: UKenquiries@nmc-uk.org
If you trained in the EU: EU.enquiries@nmc-uk.org
If you trained outside the EU: overseas.enquiries@nmc-uk.org
Fitness to practise investigations: fitness.to.practise@nmc-uk.org
Reporting a nurse or midwife to us: newreferrals@nmc-uk.org. You will receive an automatic email response to confirm receipt and an acknowledgement in writing, with your unique case reference number, within seven days.
Please note if you are sending supporting information by email, we ask that attachments exceeding 25MB are sent in smaller individual batches to ensure they will be received.
Telephone numbers
You can contact us by telephone 08:00–17:45 Monday to Friday (excluding bank holidays). Please try to avoid the busiest times (Monday all day and Tuesday–Friday, 10:00–12:00).
General enquiries and fitness to practise: 020 7637 7181
Registration enquiries: 020 7333 9333
International enquiries: 020 7333 6600
Bogus phone calls
We've had reports of callers posing as NMC staff calling nurses and midwives and asking for personal details such as a mobile number, sometimes mentioning revalidation.
These calls are not from the NMC. If we call you, we will always leave a name and contact details. Do not give out personal information unless you are sure that the email or phone call is genuine.
If you think you have been targeted, please contact us or tell the local police.
Media queries
Contact our Media Team if you are a journalist with a query.
Discussing your registration with a third party
If you would like a third party (such as a relative or nursing agency/company) to contact us on your behalf about your registration as a nurse or midwife, we must have written confirmation from you.
If we have not received a permission letter, we will not be able to provide any information about your registration to the third party. Please note that the third party request will take five working days to appear on the applicant's file. We will be unable to discuss any details until this process is complete.
Employers are already able to access this information via the caller code and password.
Revalidation: Find out what you need to do
Revalidation
Update registration using NMC Online
Login
Use Employer Confirmations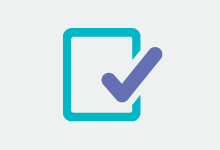 Login