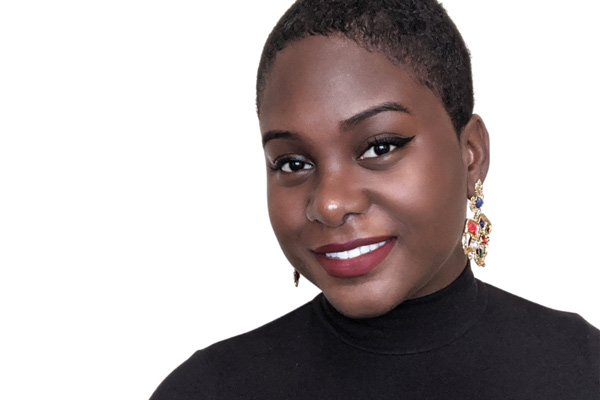 I started the final year of my midwifery degree in February last year. We went for our introductory sessions as normal and I started my third year placement as normal. Then the Covid-19 pandemic suddenly ground things to a halt. I instantly realised that my third year wouldn't be what I'd thought.
I felt disengaged for a few weeks. Will I qualify on time? Will I have the same quality of education if I'm learning remotely? I had to regroup and reset.
My lecturers were so, so supportive. We were learning at the same time, because they were having to learn how to deliver remote education and I was learning how to engage with it. And they really ramped up their pastoral care.
Paid placements felt bitter-sweet for me
The moment from the past year that sticks out for a lot for students was when we were offered paid placements. But it wasn't for everybody. Each eligible student had to decide based on their own individual circumstances. I had to opt out because I live with somebody who's immuno-compromised.
So for me, it was bitter-sweet. And I found it did create some sense of division between those of us who were able to opt in and those who weren't. There was almost a sense of guilt on our part.
So I appreciated that the NMC said, 'We know you have to make the right decision for you. It doesn't make you any less of a student midwife or student nurse if you don't choose to opt in. You're still valued, you're still a member of the heath and care profession and you'll still be able to achieve your goal of becoming a registered midwife or nurse, whether it's now or later.'
Communication really made a difference
It felt almost like a wartime spirit. It's quite easy to imagine the NMC as a lofty institution. But its leaders make themselves visible.
Andrea [Sutcliffe, NMC Chief Executive and Registrar] was already active on Twitter. But now she was recording video clips, writing blogs, hosting webinars. The fact I could tweet Andrea, and she'd see me and respond, meant a lot. It was as if the NMC realised, 'We need to show we're here, we're supporting people and trying to make a bad situation better. We're showing our faces.'
Communication matters because the NMC regulates nursing and midwifery - and those professions are about people. Communication is a huge part of the human experience. You cannot effectively regulate health and care professions if you do not communicate effectively.
When you're scurrying around on the frontline trying to keep people safe - trying to keep them alive - it really does make a difference to know that the people who regulate your profession, or who govern your education, are visible, engaged and accessible.
Babies are born regardless of a pandemic
Something unique to midwives is that typically we deal with normality, because pregnancy is a natural state. Babies will be born regardless of a pandemic. Pregnant women still need care before, during and after they've had their babies.
Some care services were scaled back during the pandemic, but not maternity. So we've had to continue our care provision. Of course there have been changes to ways of working but we've had to try as hard as possible to continue as normal.
That's how I'd sum up the past year. It's not possible to delay someone's pregnancy journey, so we've had to keep going as normal, but under the most abnormal circumstances we'd ever lived through.
---