Blog: Why I became a midwife
Carmen Cross, Head of Midwifery at Royal Bournemouth hospital talks about the personal experience that shaped her career.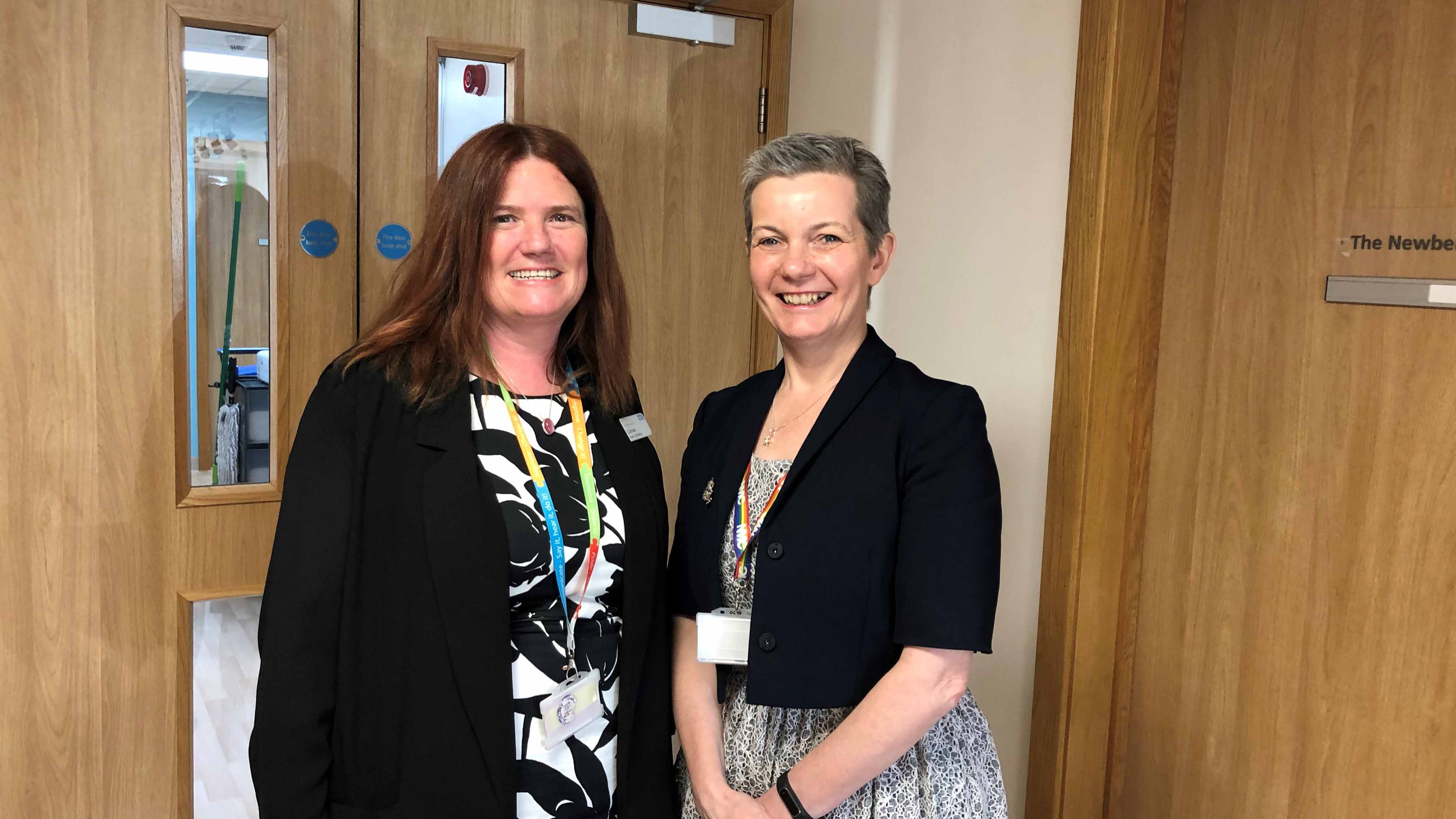 I'm often asked why I became a midwife and about my path to becoming a Head of Midwifery. My decision stemmed from both good and bad experiences in my own labour care.
When I had my son, 28 years ago, I had a lovely midwife care for me throughout my antenatal care. I recall asking her if she would be with me when I had my baby, I remember how I felt when she told me she wouldn't be.
When the time came, I went into natural labour and attended hospital at about 6pm in early labour, and because I was in so much pain they decided to keep me on the labour ward.
The midwife who admitted me was kind and friendly. Soon enough the team came on for the night shift and the initial midwife popped her head in wishing me luck and say goodbye.
Later another midwife came into the room, and to my surprise, my husband was told to go home and if there was any news he would be called in.
Suddenly, I was on my own, in a strange place, in pain, and unsure what was happening. I felt that the team of staff on the night shift lacked empathy and saw me as an inconvenience; I was lonely and frightened.
With the experience I have, I now understand that at this point I was in the latent phase of labour and my son was in a back to back position, which causes significant pain. The pressure on my bladder meant I was going to the toilet frequently and to add to my distress I was asked not to use the toilet nearest the room, as I was using it so frequently staff could not use it – I was sent to the other end of the corridor.
In the morning after a long night of little sleep another midwife came into the room and recognised my distress immediately.
She listened to me, put her arm around me and reassured me that I would be okay. She stayed with me past her shift, was my advocate, support and constant reassurance - without her kindness and compassion I couldn't have got through it.
When I had time to reflect on this I struggled to understand the bad part of that experience; how anyone could work in a caring profession and yet be so unkind to me.
That was the point I decided to be a midwife, I knew I could make a difference to women I cared for.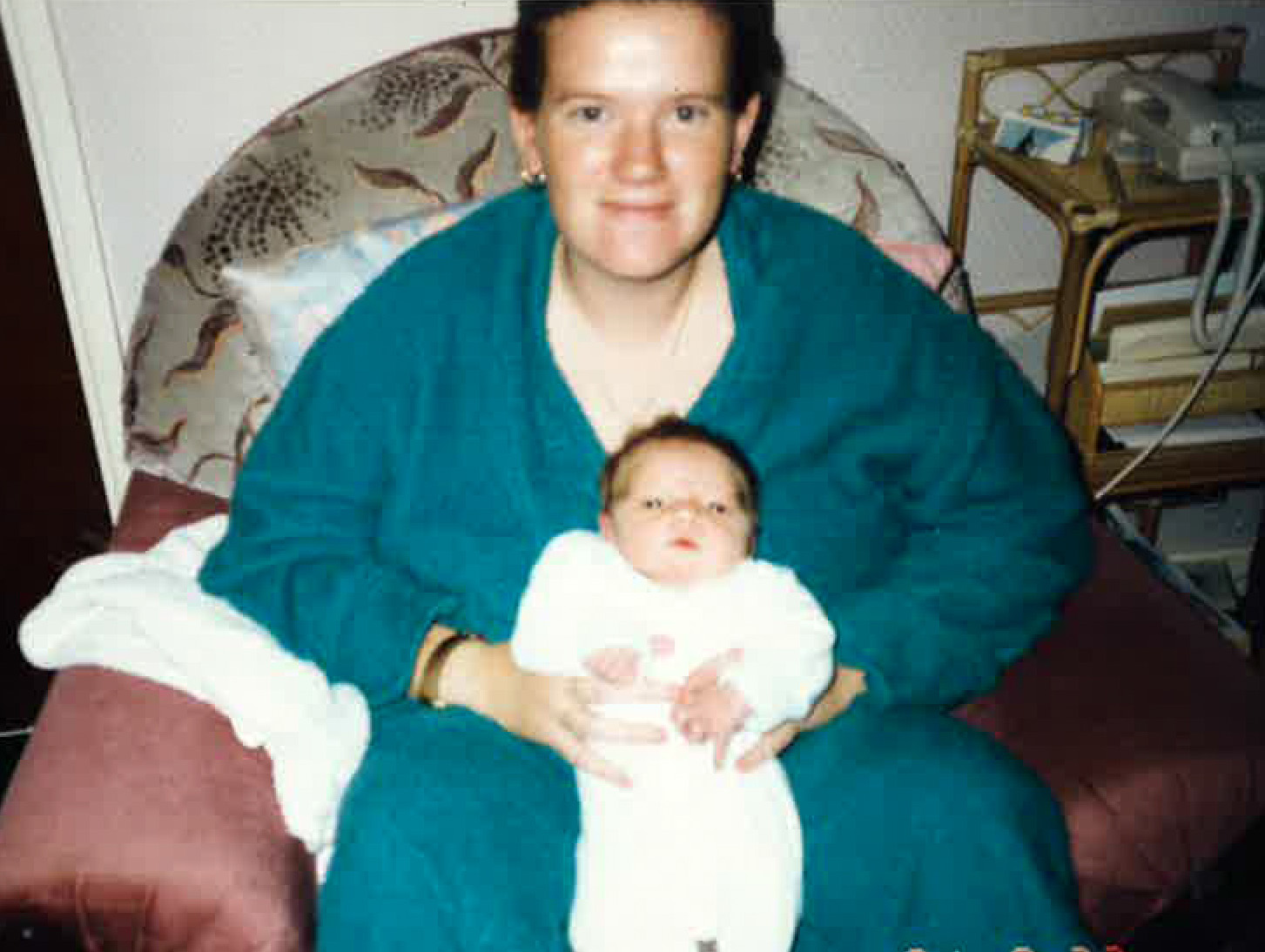 11 years after my son was born, I graduated as a midwife and three years after while working at St Mary's hospital in Portsmouth, I was lucky enough work with the midwife who inspired me, which was such an honour.
Early in my career I could see that I could make a difference to each woman I cared for, but did wonder if I could make a bigger difference.
I undertook further training in management and leadership and started on my journey working in 7 maternity units in a variety of roles.
I have worked with inspiring people throughout and being a supportive and inspiring leader is so important to me.
Now, in my role as Head of Midwifery at the Royal Bournemouth Hospital, I hope I can inspire my team to be the best they can for the mothers we serve. I'm so proud to be a midwife and want to wish everyone in the profession and very happy International Day of the Midwife 2019.
Share your story - Tweet us tag us with @NMCnews and use #IDM2019
Would you like a say in the future of midwifery? Take part in our Future Midwife consultation before it closes on 9 May 2019.
---
Other recent news…
Rodger Kline, a Research Fellow at Middlesex University and part of the NMC External Advisory Group, speaks about our latest research report.
---
This week every year marks Baby Loss Awareness Week. This time last year, our chief executive and registrar, shared her very personal story. A year on, she refl
---
Andrea Sutcliffe speaks about the importance mental health and wellbeing, especially during the Covid-19 pandemic.
I want to...
News categories