NMC welcomes new Council member
Published on 06 November 2023
We're delighted to welcome Flo Panel-Coates as our newest Council member. Flo, a registered nurse, took up her position on 1 November 2023.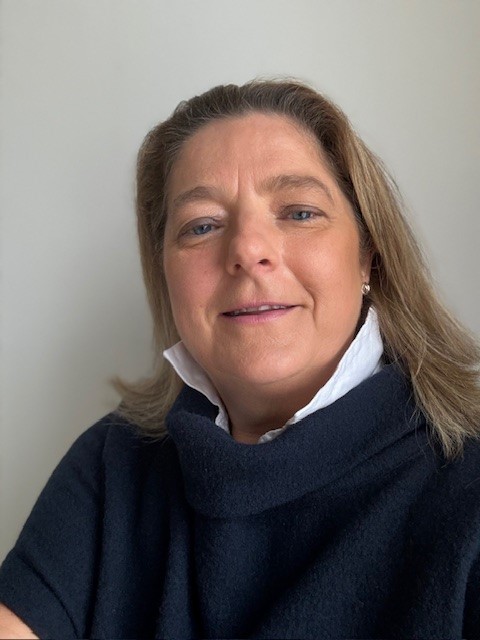 Flo joins us following her tenure as Executive Chief Nurse at University College London Hospitals NHS Foundation Trust where she was instrumental in leading the trust's response to the Covid-19 pandemic. Before this, Flo held a number of senior nursing posts, including Chief Nurse at Barking, Havering and Redbridge University NHS Trust, and Director of Nursing and Quality at Maidstone and Tunbridge Wells NHS Trust.
Sir David Warren, Chair of the Council, said:
"Flo's extensive nursing and leadership experience will be invaluable to our discussions and decisions as we make sure we fulfil our duty to protect the public. She joins us at a crucial time, as the NMC keeps working hard to progress safely the fitness to practise caseload and create a supportive and inclusive working environment for everyone working in the NMC."
Commenting on her appointment, Flo Panel-Coates, said:
"I am delighted to be joining the NMC as a registrant Council member. I hope my experience to date, clinically, in professional leadership roles, and personally as someone who has received care, will help to make a positive contribution to the public and our professions."
Council reappointments
Two Council members have also been reappointed to serve a second term from 1 October 2023: Dr Lynne Wigens OBE, a registrant member and Sue Whelan Tracy, a lay member.
Sir David Warren, Chair of the Council, said:
"Lynne and Sue have made a significant contribution to our work and I am pleased that the Council will continue to benefit from their expertise and experience."
Further information:
Council member appointments are made by the Privy Council, following an open and competitive selection process.
The Council is the governing body that sets our strategic direction. It's made up of six professionals on our register and six lay members.
We will soon be opening applications for two upcoming Council member vacancies - one for a registrant member based in Wales, and one lay member. An open and competitive selection process will commence in the coming weeks.
Information about our Council is available on our website.
---
Other recent news…
Published on 22 November 2023
This is an exciting opportunity for two high calibre, talented people to join our Council – the governing body that sets our strategic direction.
---
Published on 22 November 2023
Mae hwn yn gyfle cyffrous i ddau berson dawnus o safon i ymuno â'n Cyngor – y corff llywodraethu sy'n gosod ein cyfeiriad strategol.
---
Published on 15 November 2023
We are close to finalising the terms of reference for Ijeoma Omambala KC's investigations into concerns about fitness to practice cases reported in The Independ