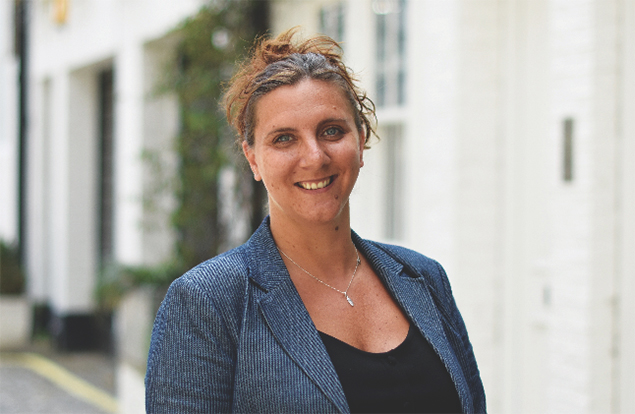 From the moment a care home manager visited her school on careers day when she was just a teenager, Leanne Eardley knew what she wanted to do with her life.
"I told my mum I wanted to work with elderly people," says Leanne, now Head of Nursing and Allied Health Professionals for Circle Birmingham.
In 1998, she gained a place at Keele University to study nursing and spent the summer before lessons working tirelessly at a care home.
It was here that she learnt the two most important skills a nurse can have: compassion and empathy.
"I was 18, and I was naïve," she admits. "The day I lost a patient I went home and cried for three hours.

"But then I said to myself – did I do everything I could for that patient? And I had."
Fast forward three years and Leanne was starting her first job on a vascular ward at the University Hospital of North Midlands, eagerly awaiting her PIN.
Back then, it took six weeks for it to arrive and she admits she was a little restless in the interim.
She said: "The day I was handed the keys to do my own drug round my own heart was pumping so fast, but I survived and never looked back."
The vascular ward gave her a good grounding but nine months later, she landed a job as a community nurse.
She remembers working in an underprivileged part of Stoke-on-Trent, where she was welcomed into a community full of diverse cultures.
"I cared for people with drug abuse and alcohol abuse and they didn't have a lot, but they were so generous and so grateful," she says.

"They didn't have a lot, but they used to send me home with food parcels and were so generous. I became part of the family. It's one of the best jobs I ever had."
Being a nurse means you'll encounter your fair share of heart-breaking moments.
She says: "One of my proudest moments is from when I was a community nursing sister and cared for a lady who was in her 50s and had ovarian cancer, wanted to go home.

"The clinical team didn't think she'd last the weekend so we pulled out all the stops to get her home. She survived a further five weeks.

"I'd built up such a relationship with her, her husband and daughter that the day she died, they walked over to my house to tell me and say thank you.

"It was so touching."
It was a role Leanne loved but she "desperately wanted to progress" and eventually became accepted onto the specialists practice course for district nursing.
For Leanne, the most important part of being a nurse is having boundless empathy.
She says: "You see people at their most vulnerable. You need to do anything you can to alleviate their anxiety and deliver the best care, no matter what the end goal might be.

"Whether you're there to heal a wound, make someone better or help them die comfortably, you do whatever you can to improve their quality of life.

"To be a nurse, you need to treat someone as you expect yourself to be treated. Be compassionate and have empathy."
The future of nursing over the next 100 years, she says, will be bright.
She adds: "With medical advances nowadays, you see more complex cases and that's exciting.

"Nursing Associates are also fantastic because it's given people a chance to pursue a nursing career who otherwise wouldn't have been able to.

"They're worth their weight in gold.
And what advice would she give someone considering on taking a career as a nurse?
"It's extremely challenging but amazing at the same time. If you're empathetic and compassionate you can learn the rest."
---