Midwifery regulation
To protect mothers, babies and their families, all midwives practising in the UK must be registered with us and are expected to show high standards of practice.
How we regulate midwives
Midwives have their own part of the register, as well as their own education standards and standards of competence. We are currently working to develop new standards of proficiency for registered midwives.
Midwifery is a protected function, making it a criminal offence for any person other than a registered midwife, or a registered medical practitioner, to attend on a woman in childbirth (except in emergencies or training).
As 'midwife' is a protected title, it is also a criminal offence for someone to falsely represent themselves as being on our register and use the protected title of midwife, or falsely represent themselves as possessing midwifery qualifications.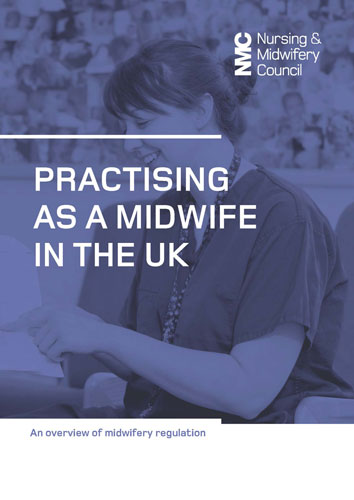 Practising as a midwife in the UK (Cymraeg) gives an overview of how midwives are regulated in the UK.
The document describes our role in midwifery regulation including education, registration and revalidation, standards and guidance, and fitness to practise.
It sets out how things work following the significant changes to our legislation which took effect from 31 March 2017.
Read more about the recent changes to midwifery supervision.