Virtual tour of hearing rooms launched
Published on 23 October 2015
Tour shows our Stratford hearing centre
The new virtual tour of one of our hearing centres shows what it's like to take part in one of our hearings. It should be interesting and useful to anyone taking part in a hearing, including witnesses, nurses, midwives and observers.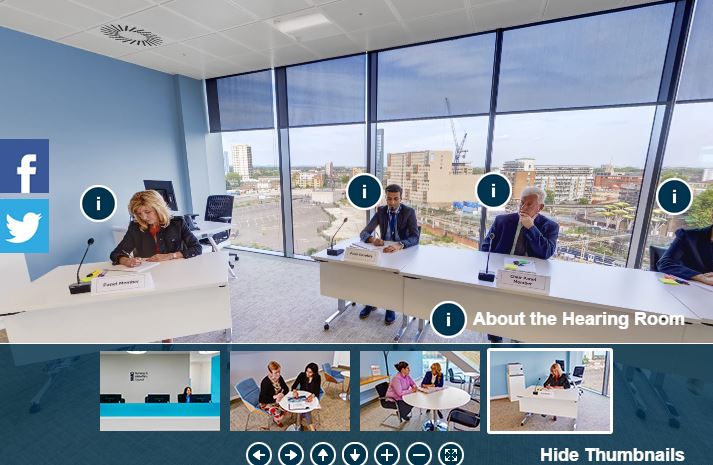 The tour shows four rooms in our Stratford hearing centre: the reception, witness waiting room, registrant waiting room and the hearing room.
Visitors can 'look' around the entire hearing room and click on different people in the images to find out their role in the process.
The tour is accessible on mobiles and tablets as well as desktop computers.
---
Other recent news…
Published on 25 October 2016
Proposed changes will enable NMC to be more efficient and effective
---
Published on 14 September 2016
Independent panel finds Ms Cafferkey's actions did not amount to misconduct
---
Published on 14 July 2015
Our response to Operation Jasmine investigation
I want to...
News categories