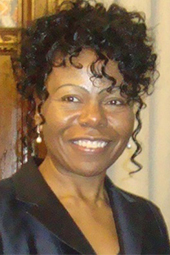 Jacqueline is currently Chief Midwifery Officer, NHS England.
She is visiting Professor of Midwifery at Kings College London and London South Bank University. Her experience has led to her leading and influencing national maternity standards and guidance. Jacqueline influences healthcare, nationally and internationally through research, education and publications.
Jacqueline has worked as a midwife and a nurse and held many senior positions in clinical practice, education, leadership and management including: Director of Midwifery and Nursing positions at Imperial College Healthcare NHS Trust and Guy's and St Thomas' NHS Foundation Trust.
Jacqueline has joined the Tommy's National Advisory Board as Midwifery Advisor, and the Women of the Year management committee. Her voluntary work currently includes Midwifery Advisor for the Wellbeing Foundation Africa.