Donna Ockenden
Senior Midwifery Adviser, NMC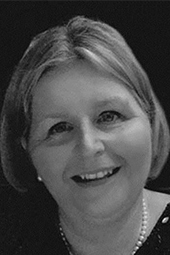 Donna has more than 30 years' experience of working in a variety of health settings both in the UK and internationally. Donna's career spans sectors including acute providers, commissioning, hospital, community and education. For more than 15 years she has worked in increasingly senior NHS leadership roles including more than five years' experience as divisional director of two large women and children's divisions on the south coast and in London.
While working in the NHS and internationally Donna has also successfully integrated a number of key national and London-wide leadership roles. Internationally, Donna was the co-author of the first National Maternity Standards in the Sultanate of Oman and led the successful introduction of those standards into practice across the Muscat region. She led a multidisciplinary team plus parents, government representatives and faith leaders on the introduction of maternity and gynaecology bereavement standards in Muscat and then nationally across the Sultanate of Oman.
Donna has extensive experience of working positively with multidisciplinary teams including hospital teams, GPs, commissioners and service users to introduce sustainable change. She has long term experience of service reconfiguration and working positively with local communities and all levels of staff during complex reconfiguration.