Emma Broadbent
Acting Executive Director of People and Organisational Effectiveness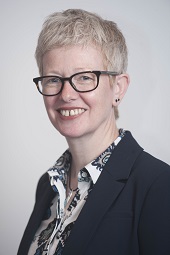 Emma temporarily leads the directorate responsible for enabling a fit for purpose organisation, with a healthy and inclusive culture, through effective people, governance and continuous improvement strategies. She took up this role in March 2022. She first joined the NMC as Director of Registration and Revalidation in July 2016.
Emma has spent much of her career in the civil service, firstly in Customs and Excise and then in HMRC, where she held one of the largest operational delivery roles in central government.
Emma led HMRC operational delivery teams delivering customer service operations to 60 million UK tax payers, resolving issues relating to tax and benefits via phone, written correspondence and online interactions. She also implemented a number of new ways of supporting customers including webchat, social media and the development of customer service centres.